Blue Fin Sushi
1952 W North Ave, Chicago, IL 60622
Order now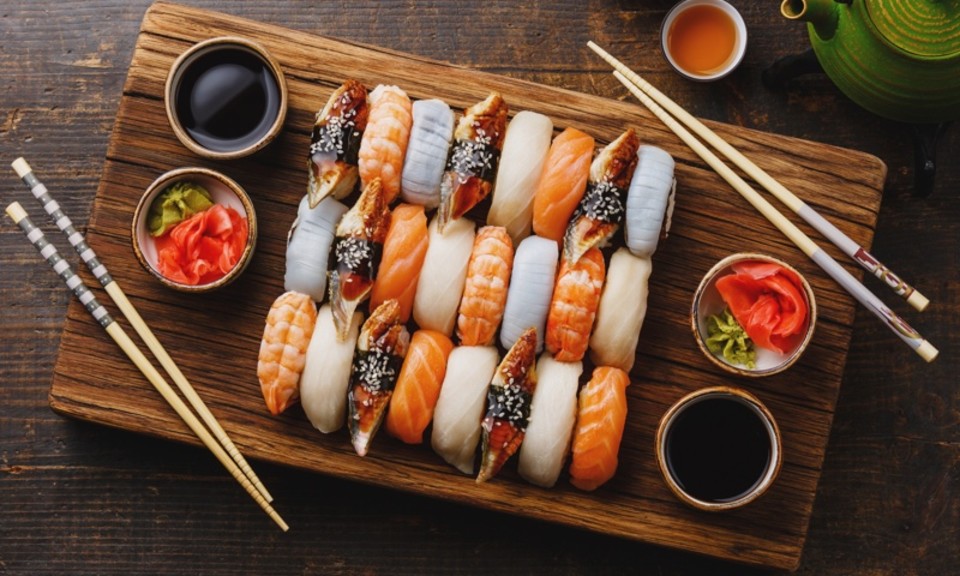 Gina
Hands down my favorite place to order sushi from. I order the mansion almost every time, its s super awesome deal. Ive had just about all their appetizers at least once. I think the beef asparagus is my favorite. I know this place is closed Tuesday (and I think another week day as well) and Im always disappointed when I have to order from somewhere else to satisfy my sushi craving.
Monique
Super quick delivery, even on a Saturday night! Wasabi is on point, sushi wasn't the best I've ever had but it was really good.
tim
I messed up my order, they fixed with no hesitation,,,,,

Great fast service,,,,,,great food,,,,,,my new Go To sushi joint
Aundrea
Blue Fin is my favorite sushi spot in the city! Delivery is always prompt & I love dining in there as well.
Mary
Excellent. I order from them often. Try the Ruby Roll with avocado and scallions. Yum!
Lisa
The food came in 15 minutes at the perfect temperature, honoring all of the special requests I made, with a complimentary side of edamamme on the house and everything was delicious. Everything you could want from delivery!
katie
Walked past and stopped in without knowing anything about the restaurant. SO GOOD! Fish is fresh and tasy. Delivery is just as good. Has become my go-to sushi restaurant.
About us
Asian, Dinner, Japanese, Sushi
Today

Takeout: 4:30 PM - 10:00 PM

Takeout

Monday:

4:30 PM - 10:00 PM

Wednesday:

4:30 PM - 10:00 PM

Thursday:

4:30 PM - 11:00 PM

Friday:

4:30 PM - 11:00 PM

Saturday:

1:00 PM - 11:00 PM
Welcome to Blue Fin! Looking For A hot spot in Wicker Park area? Then Look No further and try Blue Fin. Known for serving only the freshest, most succulent grades of sushi and sashimi, they cater to both locals and connoisseurs alike. The two expert chefs come with more than 3 years experience. Insuring not only speedy service, but a try art form as well. Blue Fin has a full bar featuring awesome mixed drinks and HOT Sake, but they also offer BYOB if you decide to bring your own. Hope to see you soon, your friends at Blue Fin!